1945-2000: Mass Media and Censorship II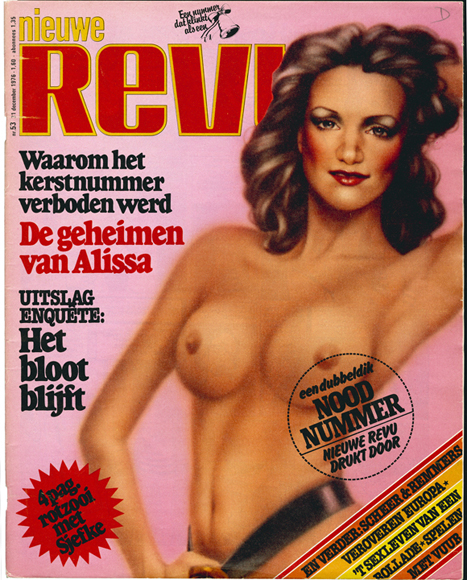 Nieuwe Revu, 24 December 1976
1976
The management of VNU (the publishing company) ordered to destroy the whole circulation of the Christmas Special of Nieuwe Revu (December 1976), due to the combination of (soft)sex and the Queens Christmas message.
Some two hundred employees demonstrate against this infringement of the press freedom. They walk to the Van Gogh Museum, where the minister of Culture is present at that moment. He listens to their grievances.
The discussion on the relationship between publisher and editorial staff continued. On 31 December a 'Noodnummer' (emergency issue) is issued, in which the matter is discussed. Publishers and editors hope 'this will never happen again'.