1945-2000: Mass Media and Censorship II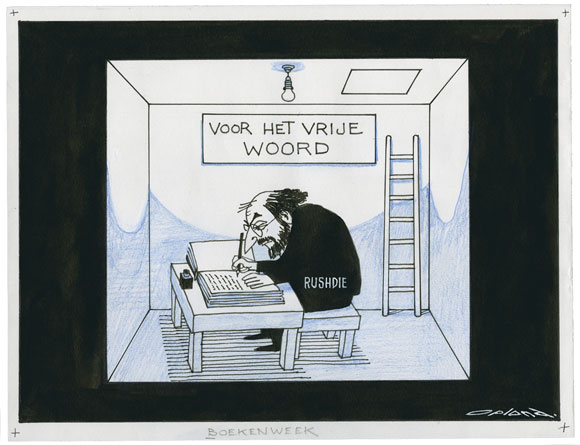 Cartoon by Opland for de Volkskrant of 9 March 1993 A cartoon about Rushdie going into hiding and his struggle for free speech.
1993
The Satanic Verses by Salman Rushdie was published in 1988. The book caused great outrage among Muslims worldwide, due particularly to the portrayal of Mohammed. On 14 February 1989 the spiritual leader of Iran, Ayatollah Khomeini, issued a fatwa on Rushdie in which his execution was recommended. As a consequence Rushdie had to go into hiding for many years and even today he cannot move with full freedom. The novel is still banned in all Islamic countries.
Call number: PM