1700-1800: Subdued freedom II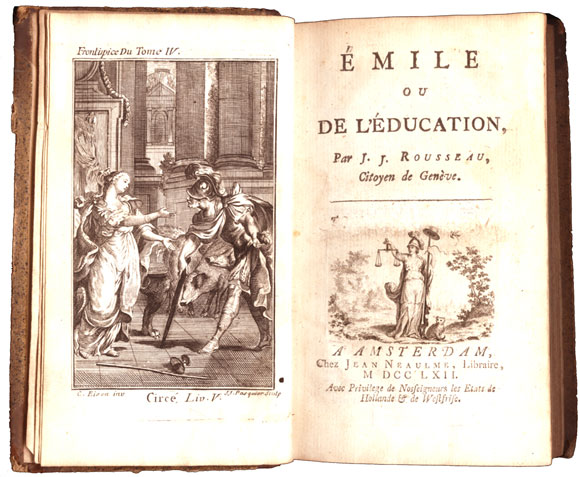 Emile, ou de l'éducation
,
(Amsterdam, Jean Néaulme,
1762
) [4 dln.]
[Emile, or On Education]

When Emile was published in 1765, with the book first being printed in Paris and a little later in Amsterdam, it was immediately banned in France (in June) and Jean-Jacques Rousseau had to flee the country to avoid arrest. Frederick II of Prussia offered him asylum in Neuchâtel and after some peregrinations he returned to Paris in 1767. The printer of Emile in Amsterdam was Jean Néaulme. At the end of July 1762 the States-General took action as well: Néaulme was issued with a publication ban and Emile was consigned to the flames.
Call number: IISG
F590/2004
[part 4]