1945-2000: Mass Media and Censorship II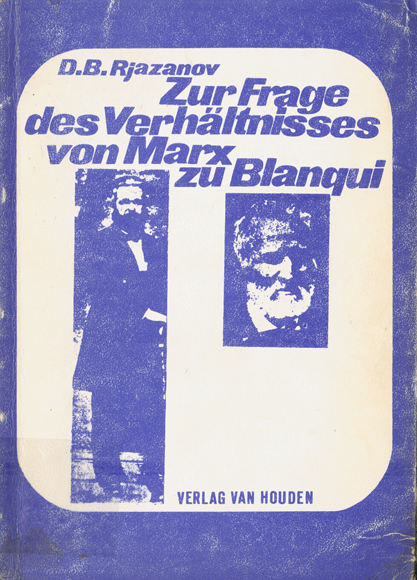 Zur Frage des Verhältnisses von Marx zu Blanqui (1973) (On the Question of how Marx relates to Blanqui) by D.B. Rjazanov is a camouflage title and contains texts by the RAF/Baader-Meinhof group.
1973
The IISH contains an archive and document collection on the
Rote Armee Fraktion
(RAF) in the Netherlands.
Call number: IISH
(Stammheim) 2006/5402
and
ID 1991/543