NMB Board in 1931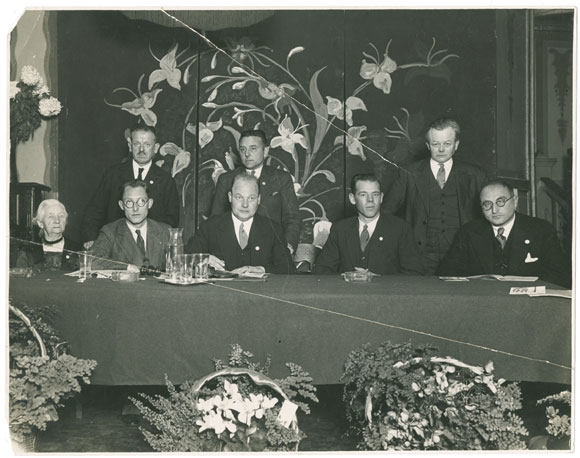 NMB Board
1931
Photographer:
Seated, left to right:
Marie Rutgers-Hoitsema
, Henk de Wolf, J.H. Goud, Frits Hoek, B. Premsela. Standing, left to right: W. Hogerbeets, G.J. Selier,
Jan Hoving
. For a short biography of B. Premsela see Hugo Röling, 'Bernard Premsela, Pionier van de seksuologie: beminnelijk en inconsequent',
Ons Amsterdam
46 (1994) pp 240-244.