1945-2000: Mass Media and Censorship II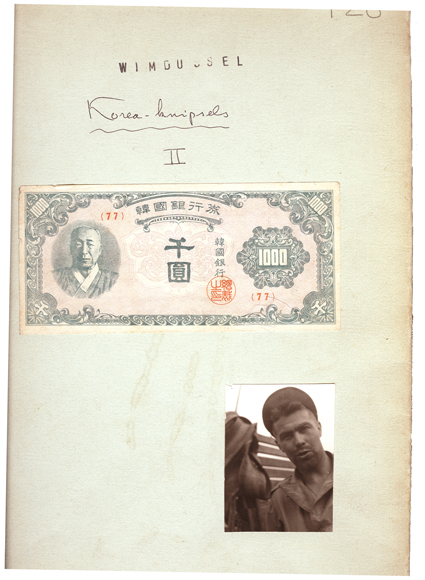 Willem Dussel (1920-2004) was a photographer, a volunteer in the Dutch Marines Brigade in the struggle against Japan in 1945 and a correspondent in the press department of the Marines.
For years Dussel wrote for journals such as Wapenbroeders (Brothers in Arms) and Ik zal Handhaven (I Shall Maintain, the Dutch national motto). In 1948 he returned wounded to the Netherlands and in 1950 set off again with a Dutch detachment to Korea. Later he also reported from Iran and Afghanistan. In one of his dozens of scrapbooks is a postcard, addressed to H. Gortzak, p/a the editors of De Waarheid (the newspaper of the Dutch Communist Party) with the message: "Due to very busy activities elsewhere (North Korea - China, etc.) not able to complete work on "Waarheid" The Hague. You remain however on our list together with Amsterdam department. Yours with the greatest contempt. 'Van Heutsz's demolition team." The postcard refers to the failed attack on the building of De Waarheid in The Hague by Korea veterans.
Call number: PM
Archive Wim Dussel