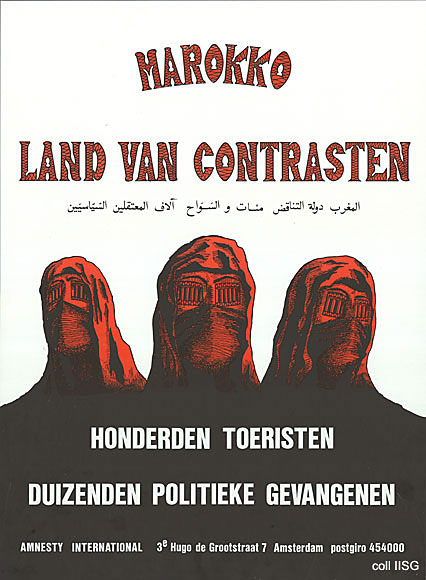 Morocco, a country full of contrast: hundreds of tourists, thousands of political prisoners
Poster, Amnesty International,
1975
During the reign of King Hassan II (1961-1999), Morocco was marked by political murders and disappearances. The most well known case was Ben Barka (1965), whose dead body was eliminated in a barrel filled with acid. Amnesty International exposed the abuse in Morocco from the very beginning.
In 1975 repression intensified as Morocco became involved in a war in western Sahara. On the other hand, the Saharan Liberation Front Polisario was very successful in mobilizing public opinion against the Moroccan government.
See also:
Archives Amnesty International. International Secretariat