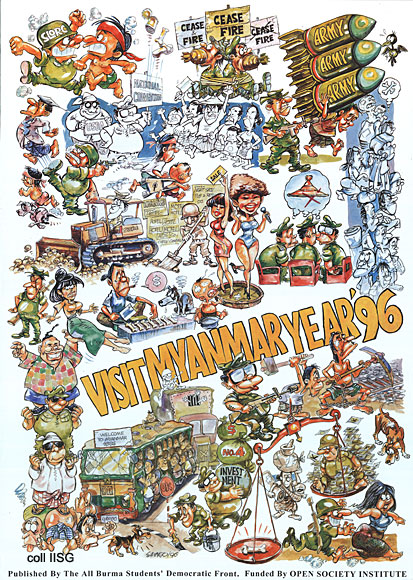 Visit Myanmar Year '96
Poster, All Burma Students Democratic Front,
1996
The regime in Myanmar (Burma) officially declared 1996 as the Year of Tourism. Its aim was to attract half a million visitors. A report made up by the International Confederation of Trade Unions (1995) pointed out that one million inhabitants of Burma were expelled from their dwellings to make way for tourists. The aim of the regime for 1996 was not achieved, but on the whole tourism kept growing. Opposition leader Aung San Suu Kyi continues to support a boycott of foreign aid and tourism.
See also:
Archives All Burma Students Democratic Front