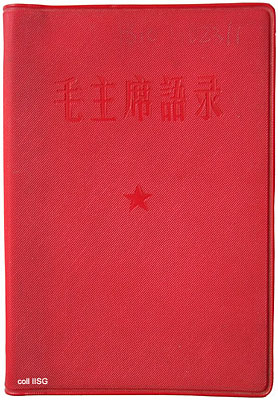 Quotations of Chairman Mao
"Second" edition of 1966, the little red book as it has come to be known throughout the world.
China, 13 x 9 cm, 270 pp. 33 chapters.
This edition has a loose 'catechism' with one hundred questions and instructions about which page to find the answers, such as :
"What to do if you no longer know what to do about the class struggle? P. 17" etc.
Text in Chinese on line
http://zhongwen.com/mao.htm

Removed calligraphy